The purpose of this site is to share information, offer inspiration and to help my fellow woodworkers.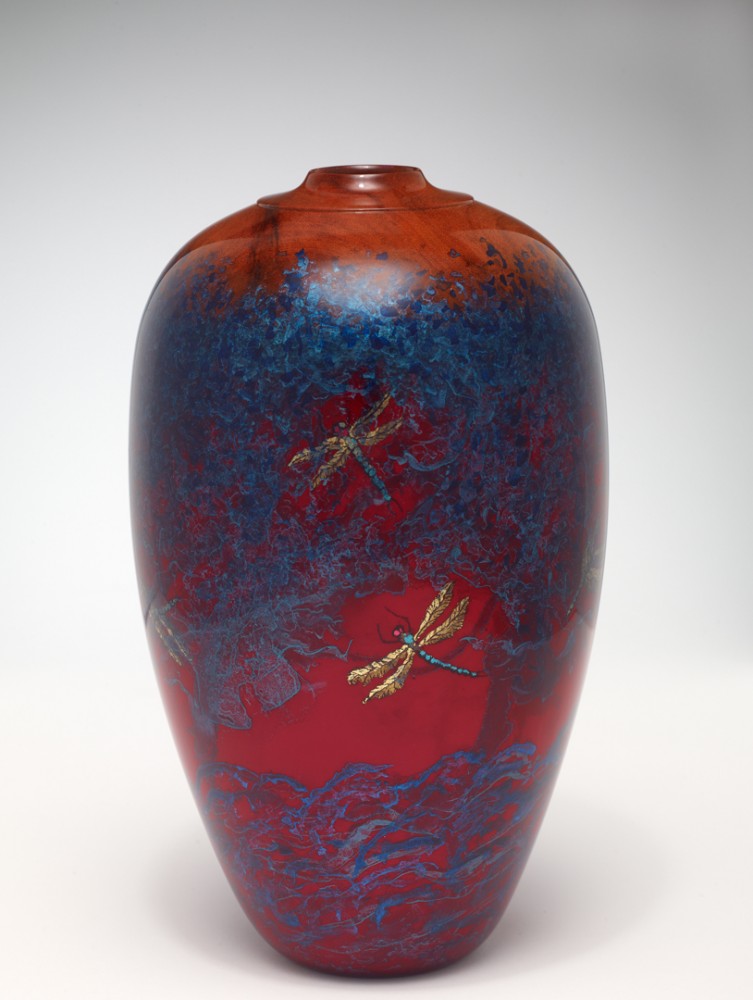 All the best to you in your woodworking endeavors,
- David J. Marks
---
---
Recent News
---
---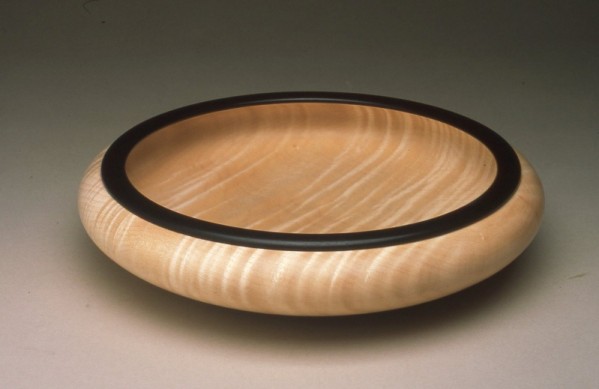 Posted September 29, 2014 by David J. Marks
I received an excellent question from a woodturner who had read my article Turned Bowl with Ebony Rim  in our September 2014 newsletter:/
I was just getting ready to turn a bowl from a blank that is not much thicker than the desired depth. This was leaving me nothing for the usual tenons.  I asked the turning fellows in my woodworking club about gluing a waste block on the bottom and they thought I was crazy. In your latest (September 2014) newsletter, I see you are doing just that with your "Turned Bowl with Ebony Rim."
Couple of questions:

1) How do you form the 3 inch to 4 inch flat spot for the gluing?  
2)What glue do you use?  
Any assistance would be appreciated.

Regards,
 Andrew

To Read My Response: Blog Entries
WoodWorks Pieces On Display
Posted September 9, 2014
David will have 4 pieces that he created for his television show WoodWorks on display at the Big Ideas 1950 – 1970: influences in modern ceramics show at the Sebastopol Center for the Arts on September 11 – October 25, 2014.
In addition, David and his fellow Bench Doggs will be performing at the opening reception on Thursday Sept. 11 from 6:00 pm to 7:30 pm. Location: 282 S. High Street, Sebastopol, CA 95472 (707 829 4797
If you would like to build these pieces, you can purchase the individual episode digital download or the full season DVD for step by step instructions:
Season 3 Individual Episodes Digital Downloads
Season 4 Individual Episodes Digital Downloads
We're All Climbing the Ladder Together
Posted August 30, 2014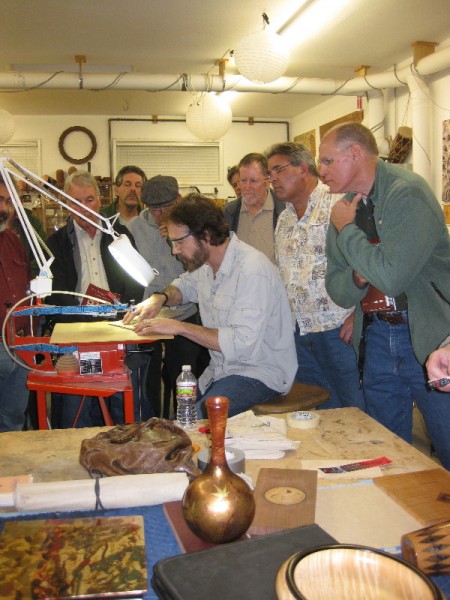 David was recently interviewed by Dan Farnbach for his August 12,2014 Blog in Popular Woodworking.
Dan's first question for this informative Q & A:
"What are the most notable changes in the studio furniture world during the course of your career?"
To read the full Q & A : "We're All Climbing the Ladder Together"
 

2014 Gilding & Chemical Patination Class Photos


Posted August 8, 2014
We now have posted pictures from David's recent 3 days hands on Gilding & Chemical Patination class he taught on July 18 – 20, 2014.  Take a look at the wonderful work the students created: 2014 Gilding & Chemical Patination Class Photos
The Creative Process:
Expanding Yourself as a Designer
Written by David J. Marks/ Posted July 30, 2014

I believe that design is the ultimate frontier in woodworking.  We live in a time that finds many people with the resources to set up a shop at home. It is amazing to see how many people are able to outfit their shops with a lot of the tools they need due to the fact that the majority of power tools are now made in China and have become affordable to the masses.
So once we all have shops and we all have similar tools and wood, the question is: How do we differentiate our work from someone else's?How do we create individual designs that makes the statement that this person's work is unique and deserves to be recognized as an object of art?
To read the full post: Blog Entries