The purpose of this site is to share information, offer inspiration and to help my fellow woodworkers.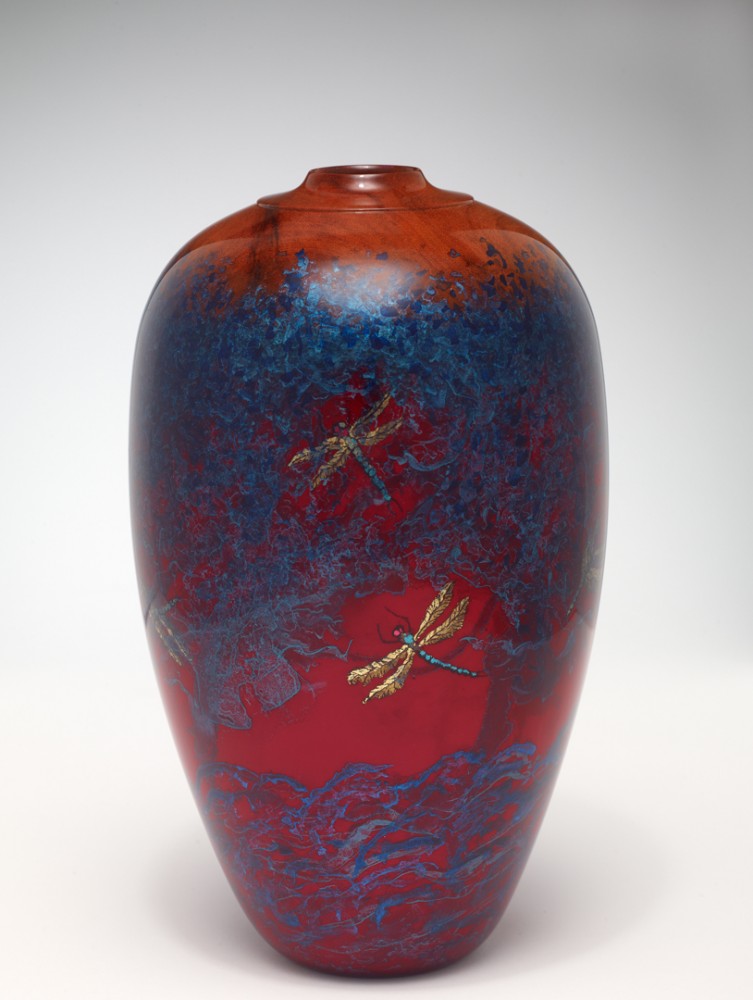 All the best to you in your woodworking endeavors,
- David J. Marks
---
---
Recent News
---
---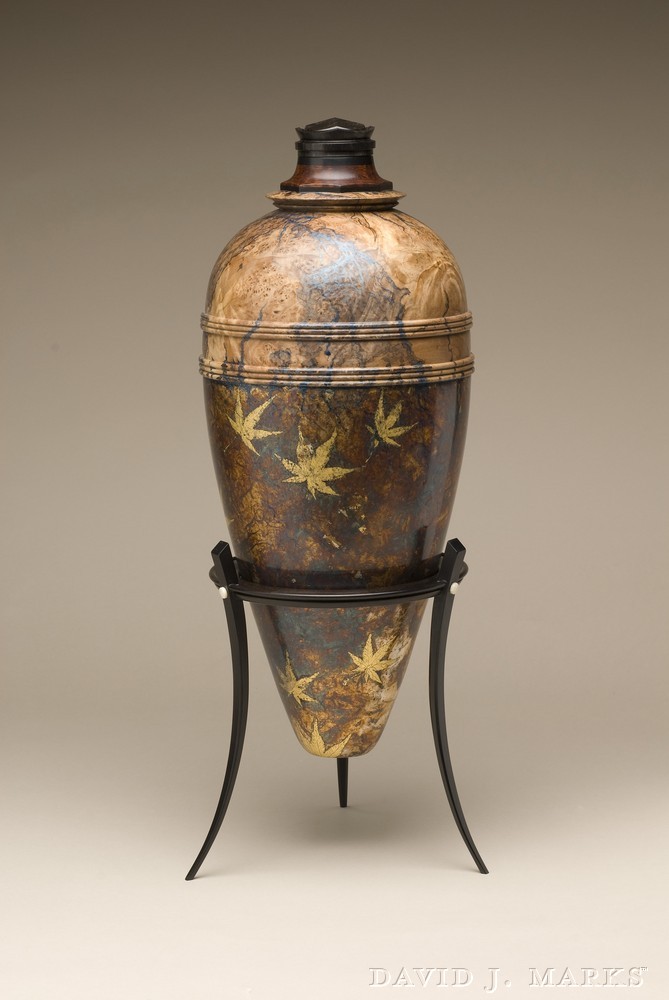 David teaches hands on group classes in Santa Rosa, California. For the full class descriptions and registration: CLASSES
Please use the CONTACT US form if you have any questions about group or private classes.
The Creative Process:
Expanding Yourself as a Designer
Written by David J. Marks/ Posted July 30, 2014

I believe that design is the ultimate frontier in woodworking.  We live in a time that finds many people with the resources to set up a shop at home. It is amazing to see how many people are able to outfit their shops with a lot of the tools they need due to the fact that the majority of power tools are now made in China and have become affordable to the masses.
So once we all have shops and we all have similar tools and wood, the question is: How do we differentiate our work from someone else's?How do we create individual designs that makes the statement that this person's work is unique and deserves to be recognized as an object of art?
To read the full post: Blog Entries
Starting August 7th!  5 Day Hands on Finishing Class
For full class description & registration Classes
The pieces in these photos show how important the finish is for a project. Students will receive sample boards to work on to learn firsthand theses important techniques. Students will also learn how to spray lacquer and wet sand & rub out the finish to a perfect glass like reflection or dull it down to a satin like finish that looks like it is hand rubbed oil varnish finish.
 Gilding & Chemical Patination Class:
Only 1 Spot Left!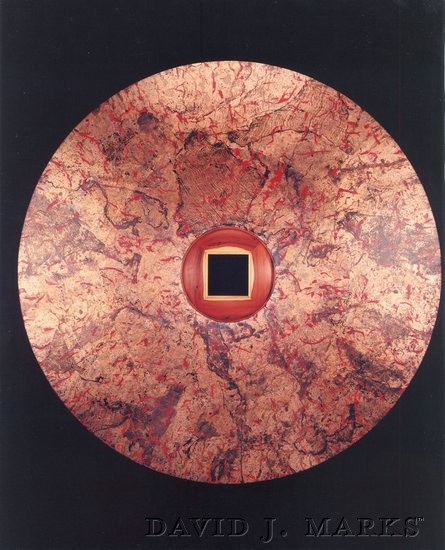 Message from David:
Only 1 spot is left in my Gilding & Chemical Patination class on
July 18 – 20th. This is the only opportunity in 2014 for you to attend this 3 days hands on class.
I am offering a class on a process I have spent the last 25 years working with and exploring: gilding and chemical patination.  This is one of my favorite subjects to teach because it is so creative and applicable to so many diverse media. So join me and see what why I am so excited about this topic.
The techniques you will learn has numerous applications to embellish your work and take your projects to the next level.
To Register: Gilding & Chemical Patination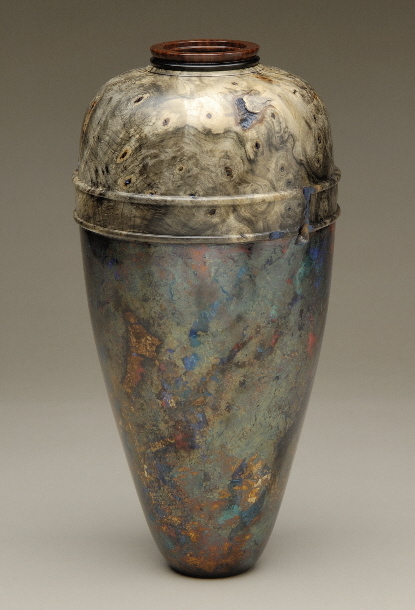 Recommendation for Vacuum Press for Gluing Up Bentwood Laminations



Recently a client who purchased  WoodWorks Season 5 DVD  and is working on building the Contemporary Dining Chair (episode 507) emailed David about his recommendations for a vacuum press.  This project involves bentwood lamination for the curved chair back.  The vacuum press is necessary for the glue up of the numerous laminates.
What vacuum press make/model does David recommend I should purchase? 
Ken
To read David's Response: Blog Entries

Unique Techniques Offered in July  Gilding & Chemical Patination Class:
David's 3 days hands on GILDING & CHEMICAL PATINATION CLASS   on July 18 – 20, will give you new skills to take your projects to the next level.  These techniques are not limited to woodworkers; the processes that you will learn can be applied to any surface that will accept paint, including wood, metal, paper, ceramics, glass, even plastics.
Some of the techniques & materials used in the class are:
Frisket: used to create detailed patterns & shapes, like the delicate Flying Fish on this vessel.
Mica Powders:  used to create delicate, ethereal patterns like the water patterns as seen on the Dragonfly Vessel:
Resist Materials: used to create a wide variety of unusual designs on a project.  See the maple leaves  on the Japanese Maple Leaf Long Neck Vessel.
We've Remodeled!

For those of you who have visited our website before, you will notice that we have remodeled. Our new website contains all of the previous woodworking content plus new additions and navigational tools to enhance your tour of the site. We have also made our remodeled website mobile friendly so that you can now view the site on any of your mobile devices.
We now have for sale in our store  WoodWorks Season 5 DVD and Season 5 Episodes Digital Downloads.
Here are just a few highlights onthis DVD that is jam packed with woodworking techniques that are too numerous to list:
Using the vacuum press
Making a bending form
Creating a chair template
Cutting double bevel marquetry
Learning the art of coopering
Bandsawing curved laminations
WoodWorks Season 5 DVD includes:
Episode 501: Jatoba Bookcase
Episode 502: Frame & Panel Door
Episode 503: Tool Cabinet
Episode 504: Wood Finishes Tour
Episode 505: Treasure Chest
Episode 506: Butcher Block Table
Episode 507: Contemporary Dining Chair
Episode 508: Marquetry Serving Tray
Episode 509: Coopered Hall Table
Episode 510: Spice Rack with Decorative Inlay
Episode 511: Contemporary Writing Desk
Episode 512: Bent Laminated Lamp
Episode 513: Woodworking Fixes Tour