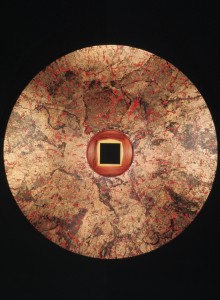 My work expresses a sense of time and mystery. My inspiration is derived from a fusion of styles including ancient Egyptian, African, Art Nouveau, Art Deco and Asian. But essential to all my designs is the attention I pay to fine details.
After studying art at Cabrillo College in Santa Cruz, I moved to Santa Rosa and began working in cabinet and furniture shops during the 1970s. In 1981, I opened my own Santa Rosa studio and built one-of-a-kind furniture throughout the 1980s. In the 90s, my focus shifted towards wood turning and sculpture.
Today, besides my continued work in fine woodworking, I am interested in patination. The patina finish that is a trademark of my work, is a hybrid I developed in the late 1980s. It combines painting, gilding (metal leafing), chemical patinas, and lacquering techniques. The complex layers result in something that gives the appearance of a faux, ancient, petrified stone quality.
To view examples of my work: